JK Rowling is once again in hot water as she has started to trend again for her comments on the trans community. Rowling had been in trouble previously when she was outspoken regarding trans women being labeled as women. This severely controversial opinion led the community to essentially cancel the author, though the Harry Potter community continued to stick together. In a recent tweet, Rowling doubled down on her opinions, claiming that Nicola Sturgeon, First Minister of Scotland, is putting women at risk with her gender reform laws. You can read the tweet below:
This new law would essentially allow trans people to self-identify as early as age 16. This new law would also forgo the medical clearances it normally would take for a trans person to come out. The original law required a formal diagnosis of "gender dysphoria" with the person having to live in their new identity for two years. The new reform would allow that waiting period to be shrunken down to three months. With Rowling speaking against this new law reform, the Twitter world exploded with furious responses.
This Twitter user posted a collection of tweets that seem to go right against what JK Rowling is saying in her tweet. One thing is for sure, everyone should be given the same rights as everyone, no matter their sexual identity or otherwise.
A very fair question has been asked by the above Twitter user. JK Rowling seems to vehemently go after the trans community at every turn. Maybe taking a step back and trying to understand the issue deeper would benefit the author.
Another astute opinion of JK Rowling. Sometimes education and talking things out with a member of an underrepresented community could help spark the empathy needed to bring everyone together. The usage of Harry Potter in this above tweet certainly hits home.
The deeper you go, the worst it seems to get for JK Rowling. Sometimes the knee-jerk reaction on Twitter is not the way to go. There might never be an instance where the author can come back from her comments.
JK Rowling is being called a liar by everyone that seems to understand this law reform. Maybe one day the author can have a sit-down and truly hash things out while getting educated on the subject matter on which she constantly has an opinion.
Another fair question asked of JK Rowling. This idea that men identifying as trans women to get close to other women seem to be a ridiculous notion. This is the issue being called out by plenty of the above Twitter users.
The trans community or anyone in the scope of the LGBTIQA+ community will likely never forgive JK Rowling for her consistent comments. However, maybe one day she can find it in her heart to take time to get to know the community in which she is constantly opinionated. She is an author that has brought together a massive community of people with Harry Potter and the hope it brings. However, her recent comments are digging her into a hole that she might not ever climb out of.
Article continues below headlines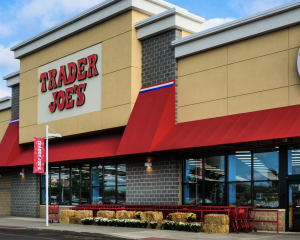 ---