There is a long history of controversy surrounding JK Rowling. She is constantly coming under fire for her alleged opinions and comments on trans people, especially trans women. Her most recent controversial moment that of going on Twitter and claiming her opposition to a gender reform law that was being approved by the First Minister of Scotland. Well, long-time Harry Potter star, Emma Watson, took her time on stage during the BAFTA awards to take a jab at Rowling. Comedian Rebel Wilson hosted the awards show and while introducing Watson, she said "Here to present the next award is Emma Watson. She calls herself a feminist, but we all know she's a witch." When Watson took the stage, she responded with, "I'm here for all the witches." The quick-witted response left Twitter in a tizzy. Here is the video below:
Emma Watson didn't need to say much of anything, but she cleverly danced around coming right out and saying that she is there for all women, which includes trans women, something that JK Rowling might never approve of. While the response was certainly not outright malicious, the response caused quite a stir. Here are some responses from the subtle callout.
The above tweet, which includes some colorful language, is not off the mark. Somehow Emma Watson always finds a way to subtly claim her support for the LBGQT+ community. However, that support is also met with a ton of hatred.
A lot of the tweets involved in this controversy are surrounded by people arguing if Emma Watson owes her life to JK Rowling. Apparently, Rowling had consulted about casting but may not have made the final decisions. Either way, Twitter was set ablaze.
Clearly, this above Twitter user doesn't know about Emma Watson robbing Seth Rogen, James Franco, and Jonah Hill in This Is the End. Also, Watson has appeared in many other projects, so this might not be that true. Either way, both sides of the coin are prevalent due to Watson's callout.
Not entirely sure what the above Twitter user means, but apparently someone is getting burned at the stake, and it won't be Emma Watson. Hopefully, no one is getting burned as a result of this award show barb.
More potentially true news about the casting of Emma Watson. While this might certainly be true, it could also be conjecture. However, people are constantly fighting about whether or not Watson was made a star by JK Rowling.
Honestly, we would read this Harry Potter book. The above tweet is just hilarious. Emma Watson getting dissed in a future book would be funny, though it is likely to never happen in our lifetime.
It's a sad situation that the author of a franchise of books that brought the world together is now surrounded by controversy at every turn. Emma Watson is constantly offering her support for a marginalized group as well, but she too comes under fire for it. Maybe one day there can be some common ground shared with everyone involved, but for now, it seems as if JK Rowling will make headlines every time her name is mentioned in any sort of subtle or flamboyant manner.
Article continues below headlines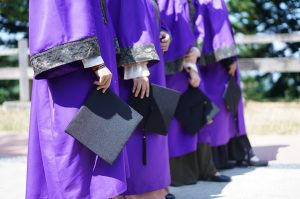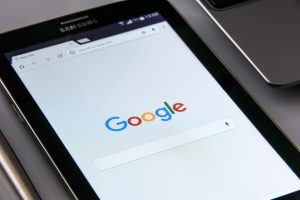 Google is one of the most powerful corporate entities in the history of the world, but even they succumb to financial hardships in this ever-shifting economy.
The post Google Is Going Bankrupt? appeared first on Tell Me Best.
Continue
---