Elizabeth Banks hopped on social media to share a playful post with her 3 million followers. The actress and producer celebrated St. Patrick's Day with a throwback photo of her in a cute green outfit. On the second slide, she also shared a photo of herself in 2022 on the holiday to prove she was still wearing green, though she commented that she felt the throwback picture was a lot cuter.
See the fun photos from Elizabeth Banks below.
The actress and producer frequently uses her Instagram account to participate in memes, share announcements on her many upcoming projects, and give fans a little glimpse into her daily life as a busy woman working in Hollywood. And boy, is she ever busy. Elizabeth Banks is always working, whether we're seeing her on-screen or not. Her list of appearances is long, and includes titles like the Pitch Perfect movies, The Hunger Games where she played an almost unrecognizable Effie Trinket, and recent roles in the TV series Mrs. America and Modern Family. Behind the scenes as a producer is where she seems to be spending most of her time these days, though.
One of her odder projects as a producer and director is Cocaine Bear. The anticipated film has wrapped up filming and is anticipated to release sometime in 2022. The movie surrounds the real-life events of a drug smuggler, a lot of cocaine, and a bear that had a wild experience in the woods. Unfortunately after ingesting 70 lbs of cocaine, the bear died. He'll be long remembered thanks to the Elizabeth Banks movie. The film stars Keri Russell and Ray Liotta.
As an actress, fans can soon expect to see her in The Beanie Bubble, a movie about the Beanie Baby craze in the 1990s. Elizabeth Banks has been in so many movies and TV series at this point, it seems like she is seeking out the most interesting and off-the-wall projects she can find as an actress and producer, and hopefully that is going to mean a lot of fun for audiences.
Proving she hasn't left her past behind in anyway, she's also set to executive produce a Pitch Perfect TV series. She starred as one of the two main judges for the acapella competitions in the Anna Kendrick movies. The new series will follow Bumper, played by Adam Devine. It isn't known if Elizabeth Banks will also appear in the new series, but there's room in the story for her to do so, leaving fans hopeful.
Somehow, between all these projects, she has also found time to make some snake videos. See, Elizabeth Banks is the co-owner of a wine company called Archer Roose. She is also the Chief Creative Officer for the company. To promote the business, she made a series of fake commercials. The first one promised that anyone who purchased 100,000 cases of her wine would receive a free live snake in the mail. She ended the commercial saying, "We believe wine can make the world a better place, and you deserve the snake of your dreams."
Shortly thereafter, Elizabeth Banks posted a second commercial, rescinding the previous offer, and citing legal reasons for why they would no longer be offering live snakes as part of their reward program. The video saw the actress, producer, director, and businesswoman very seriously explaining her wine company's joke, and holding live snakes. See Elizabeth Banks commit to the bit in the video below.
Clearly, Elizabeth Banks is an entertainer who knows how to have fun. Between the snakes, the bears, and the wine, she's finding time to be playful with her Instagram followers. Hopefully, more updates on the Cocaine Bear movie will come out soon.
Article continues below headlines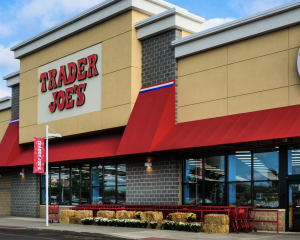 ---