Dwayne Johnson, fresh from putting his feet in hot water after allegedly coming out in support of Joe Rogan, and then subsequently u-turning on said support, has caught himself in further controversy. Johnson's latest negatively perceived situation comes as a result of a series of comments exposing the actor's alleged mockery of the Trans community. This has resulted in a Twitter trend picking up speed to get 'The Rock' canceled for his remarks.
In the video below, Rock can be seen to be allegedly making light of Trans people in pursuit of humor. It appears in poor taste and has sparked many a negative reaction across social media. Not only that, but several users are uncovering other past remarks that only add to the sorry picture.
The video has Dwayne Johnson quoted as saying "like a bloated transvestite wonder woman." In the tweet that companies the video, a comment is made "What else is out there DJ?". It would appear that other users have found some examples. Some of which comes from Dwayne Johnson's wrestling days.
In this collage of clips from the WWE, Dwayne Johnson imitates a Chinese accent in a problematic fashion and uses anti-handicap remarks for dramatic and comedic purposes. The Rock was often perceived as a bad-boy of wrestling almost, a pantomime-like figure. However, the court of public opinion will ultimately decide if that context is worthy of making such controversial remarks.
It would also appear that Dwayne Johnson may have made similar remarks on his personal Twitter account. It's unclear if the post below is genuine or not. As the picture shows a screenshot, it could be forged. Whether it's genuinely from The Rock's verified account or not, the post shows that fans are interpreting it as true and calling for his cancellation because of it.
In this Tweet, Dwayne Johnson is allegedly making light of Trans issues for the sake of humor and argument. And the Twitter user who re-posted this exchange is calling for 'The Rock' to be canceled as a result. It would seem that this is a sentiment that is shared.
The above tweet puts Dwayne Johnson's name alongside Whoopi Goldberg and Eric Adams, both of whom of which have come under fire in recent days for their own controversial remarks. This is problematic company indeed for the Red Notice actor. Johnson thought to have put any controversy behind him when he publicly stated that he had been educated on Joe Rogan's narrative after the podcaster had been outed using racial slurs. However, this has caused some critics to accuse Johnson of being a hypocrite as a result of his past indiscretions.
One thing that seems clear about Dwane Johnson's indiscretions and alleged problematic comments is that they are tied into his aforementioned WWE persona 'The Rock.' As well as this, these comments, clips, and tweets are all in the past as opposed to recent output from the actor. This has called some to come out in defense of Johnson, like in the tweet below.
What is worth noting in this tweet is that it is in response to a member of the Trans community declaring how this whole controversy has offended them personally. These are the people who may be most educated on these situations. It is worth noting, when Dwayne Johnson was called out for his support of Joe Rogan, he responded that it was a "learning moment." It would appear that more lessons may lie ahead for Johnson in the coming days.
Article continues below headlines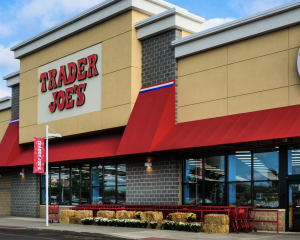 ---