Fallout continues to grow over Tuesday's walkout and protest by Disney employees in Burbank and elsewhere. The protests were organized by LGBTQ+ activists over a controversial bill in the Florida legislature that could affect Disney World employees. Their efforts even caused Disney itself to respond publicly to the controversy, something the media giant had taken steps in recent weeks to avoid.
The largest protest took place at Disney's Burbank Studio, where between 100-200 marched in protest. Initial reports placed the group at only 75 protesters, but photos and video showed the crowd to be much larger. There were also smaller protests at other Disney subsidiaries. You can see a video of the Burbank walkout below.
The Disney protests stemmed from the passage of Florida's "Parental Rights in Education" bill (HB 1557), which banned teachers from presenting sexually-themed lessons to students in kindergarten through the third grade. That includes lessons on sexual orientation or gender identity, which activists take issue with. They claim this could cause a complete ban on specific verbiage in the classroom, which led them to dub HB 1557 the "Don't Say Gay" Bill. They also feared the bill could spark a backlash against gay and transgender students.
As the Los Angeles Times reported, the protests broke a long-standing taboo against Disney airing its own dirty laundry. Several hundred employees spoke out and protested publicly, despite fears of possible retaliation by the company. They were bolstered by Disney actors including Josh Gad and Oscar Isaac, who spoke out in support.
At Lucasfilm headquarters in San Francisco, about two dozen employees walked out in protest. Phil Szostak, Lucasfilm creative art manager and author of several Star Wars art books, participated in the protest. Pablo Hidalgo, a member of the Lucasfilm story group and one of its most visible employees online, also voiced his support for the Disney Walkout.
Over at Pixar, a larger group walked out in protest. Employees at the Disney subsidiary had recently complained that Disney was actively censoring LGBTQ+ relationships in its films. Their complaints likely resulted in the recent announcement that Pixar character Buzz Lightyear's upcoming solo movie would feature a gay relationship.
Disney Walkout saw the protests as a win. In a statement posted to Twitter, the group said "This whole movement has been about keeping people safe and giving them a place to grow, and live fulfilled lives." They have not yet specified next steps of their movement.
Supporters of the bill argue that it is not about policing certain words, but instead protecting young children from sexually-themed material they may not be emotionally prepared for. They point out the word "gay" is not mentioned in the bill at all. They also point to cases where teachers introduced books, graphic novels, and other material so explicit that it could violate obscenity laws as reasons for the bill. HB 1557 has passed the Florida legislature, and awaits Gov. Ron DeSantis's signature. The law would go into effect on July 1 in Florida, home to the Walt Disney World Resort.
LGBQT+ Disney employees were not only upset with the bill itself, they were angered by Disney's attempts to avoid becoming entangled in the controversy. CEO Bob Chapek offered a tepid response to the bill initially, only to come back with a more forceful condemnation later. A plan to relocate Disney employees (including many Imagineers) from California to Florida also angered many upset by developments in the state.
Article continues below headlines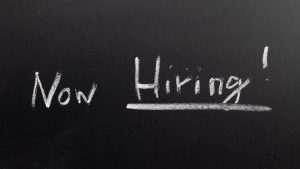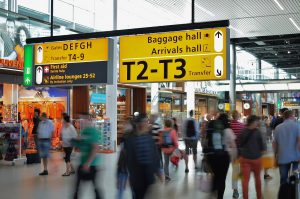 ---
In response to the controversy, the Disney Walkout movement was formed, organized mostly on social media. It led to Tuesday's planned walkout and protest by Disney employees, which garnered national media attention (you can read our initial coverage of the protests by clicking here). The protest received significant support on social media, and despite claims that protests occurred at Disney sites nationwide, in reality, most protests were limited to a handful of protests in California.
The response by Disney Walkout, as well as the online arguments by supporters of the Florida bill, highlight how the rhetoric has eclipsed honest debate on the actual wording in the bill and the legal merits of the restrictions it sets. The bill's most critical function allows local school boards more power to regulate educational standards in its schools. When directed through the issue of sex education, however, the argument devolves into social media catchphrases, from "Don't Say Gay" to "Save Kids From Pedophiles." Neither argument is an honest representation, and both fail to address the legal nuances addressed in the law.
The furor, however, forced Disney to make a public statement, in an effort to stifle criticism. In a statement to the media, Disney voiced its support for the LGBTQ+ community. "We know how important this issue is for our LGBTQ+ employees, their families and allies, we respect our colleagues' right to express their views, and we pledge our ongoing support of the LGBTQ+ community in the fight for equal rights," the statement said.