Charlie Tahan – How He Became A Netflix Star
Who is Charlie Tahan and how did he end up on one of the biggest Netflix shows around? He's been in the business for years
Charlie Tahan has been part of the Netflix original series crime drama Ozark since it first premiered in 2017. As Wyatt Langmore, Tahan has shown range and ability as an actor and gives one more reason the young actor's star is on the rise. But Charlie Tahan has done more than just Ozark. Let's take a look at where he started and where he is heading.
THE EARLY CHARLIE TAHAN STUFF
Charlie Tahan got going early. Born on June 11, 1998, and raised in Glen Rock, New Jersey, Tahan began his professional acting career at the age of five. He started with commercials (Pillsbury, Werther's Caramels, T-Mobile, and Sears) and by the time he was nine years old, he was starring in his first feature film.
Charlie Tahan's introduction to features came in 2007, which was actually a busy year for the young actor. His first film was American Loser with Sean William Scott (American Pie film series) and Gretchen Mol (3:10 to Yuma, Boardwalk Empire). He followed that up with the barely heard of Once Upon a Film. It was his next film, just the third of his career, that brought eyes to the young actor.
I AM LEGEND
Charlie Tahan got his first big break with his third film in 2007, the science fiction horror thriller, I Am Legend. The film starred Will Smith and Alice Braga and saw Charlie Tahan play Ethan. The film was based on the novel of the same name by Richard Matheson and told the story of Robert Neville (Smith), who is a lone survivor of a worldwide plague. While the plague has killed off most of the population, it has also created mutants. Neville is immune to the plague and is searching for a cure. He finds himself in a lot of trouble when he captures one of the infected and tries to cure her. He is then captured but rescued by Anna (Braga) and Ethan (Tahan), who have followed his radio broadcasts. Does Neville's cure work? Do they all survive?
LIFE AFTER LEGEND
Charlie Tahan began to get even more work after his performance in I Am Legend. He was seen in Nights in Rodanthe, The Other Woman, Charlie St. Cloud, and Burning Bright. He then got another big boost when he was chosen by Tim Burton to voice the young Victor Frankenstein in the stop motion hit film, Frankenweenie.
Things continue to move in the right direction for Charlie Tahan. Frankenweenie led to films like Blood Ties, Blue Jasmine, Life of Crime, The Harvest, and Love is Strange. Although Charlie Tahan found time mainly on feature films, he was not opposed to working on the TV side of the business. There he was seen on TV series such as Fringe, Law & Order: Special Victims Unit, Blue Bloods, Wayward Pines, Gotham, and Castle Rock.
Through it all, Charlie Tahan says, for the most part, he lived a fairly normal life. Although he was making movies and appearing in TV series, Tahan said his childhood and schooling were like most kids, except for the breaks he took while filming. Of his introduction to the business, Tahan told North Jersey, "We had some family friends [whose] kids were in the business, and that's how I got introduced to it, I guess. I just started doing commercials when I was little, just to do it for a summer, and then I just never stopped."
He went to Glen Rock High School and says he routinely had friends and again pointed to his normal childhood. "People kind of always assume that if you're a child actor, you don't have friends or anything, but I've never experienced that really," said Tahan. "It can be hard at times with schoolwork maybe but I've always managed … I have tons of time where I'm still just at home, going to school."
SPEAKING OF WYATT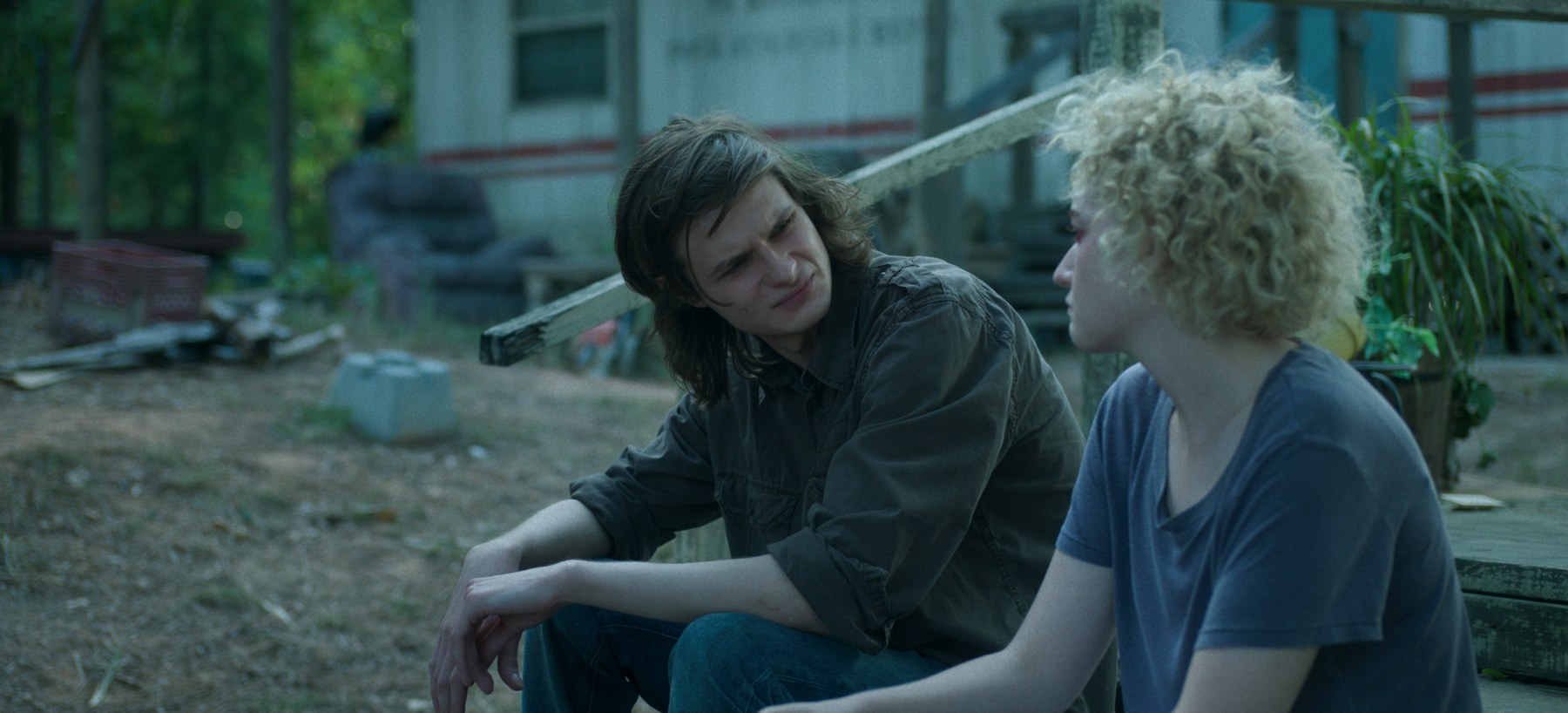 SPOILER ALERT for those who have been keeping up with Ozark but aren't into season 4 yet, you have been warned.
It's all over in five seconds. All the hard work of laying out the foundation of what Wyatt Langmore's tragic life was going to be. But before we get into that fateful five seconds, let's see if we can figure out just what makes Ozark tick.
Ozark is the highly acclaimed (32 Emmy nominations and counting) Netflix series that stars Jason Bateman and Laura Linney as Marty and Wendy Byrde. The story follows the Byrde's, who start in Chicago but end up in Lake of the Ozarks because of a money laundering scheme gone wrong. Marty is a financial advisor who, with his business partner, begins to launder money for the Mexican cartel. Things eventually don't go as planned, so Marty offers a solution. He'll set up a much larger money laundering operation for the cartel. Yeah, things don't go well there either.
The series is set around the life of money laundering and the violence that comes with it, but at heart, it is about family – the Byrde's, the Langmore's, and the Snell's – and their dysfunction. As Wyatt, Charlie Tahan's character is given a roller coaster of relationships to navigate. There is Ruth (Julia Garner) and then there is Darlene (Lisa Emery). After Wyatt makes his decision, things go horribly wrong.
"I kind of had a different idea of how it was going to be," Charlie Tahan told Esquire. "I thought it was going to be a lot more drawn out. But I really loved the sudden shock of it. It's five seconds. They sit down and that's it." Tahan is, of course, talking about his character's sudden and shocking demise at the hands of the cartel's lieutenant, Javi (Alfonso Herrera). It is a bittersweet moment for Tahan and even worse for those following his troubled character. But Tahan seems to have it all in perspective. "I wish I could say a cool quote that I was upset when I went home that day. I mourn the loss of Wyatt, but no, it was really just a day where there were a lot of practical effects and a lot of moving pieces. It took a while for that one shot. But I love shit like that. It's a dance."
THE EMPEROR'S NEW GROOVE?
Charlie Tahan has listed his favorites. When it comes to actors, he says John C. Reilly and Jim Carey rank at the top of his list. He also has an affinity for the work that Joaquin Phoenix puts together. As far as films go, he claims that his "favorite movie of all time" is Disney's The Emperor's New Groove. Yikes.
CHARLIE TAHAN'S FUTURE
So, now that his time is officially up on Ozark, what is next for the 24-year-old actor? Well, Charlie Tahan already has a few projects lined up, beginning with the feature The Pale Blue Eye where he is starring opposite the likes of Christian Bale, Lucy Boynton, Gillian Anderson, Robert Duvall, and Harry Melling. After that, Charlie has two more projects, Things Like This and Montauk.
CHARLIE TAHAN ON INSTAGRAM
If you are curious about Charlie Tahan's social media presence, he does (or did) post often to Instagram, but that seems to have ended quite abruptly. Throughout his time on Ozark, he frequently shared with his followers.
But it was the last item he posted on his Instagram account that caught followers by surprise. In it, Charlie Tahan includes a number of photos and included the caption, "final episodes out today. Last post. Love ya gang." True to his word, that was his very last post on Instagram.