The last year has seen a dramatic change in Britney Spears' circumstances. The popstar's life has changed for the better, now she is free from the shackles of conservatorship. Now, as reported by THR, Britney Spears' life is set to spin in a completely new direction, as the singer revealed she is pregnant.
The "Oops I Did It Again" singer took to Instagram to announce the exciting news, citing how after a return from a trip to Maui, Britney Spears and parnter Sam Asghari discovered that the pair are expecting a child. In the accompanying caption, Spears referred to her previous pregnancies and suffering from perinatal depression. The singer vowed to avert this condition with her current pregnancy, claiming she will be committing to a daily yoga schedule. Spears has two children with ex-husband Kevin Federline, Jayden and Preston.
Understandably, the internet has gone into a frenzy following Britney Spears' announcement. Among those taking to Twitter to congratulate Spears on the announcement is celebrity icon Paris Hilton. Hilton's post is full of praise and joy, a common theme across social media.
Some fans are so shocked and overjoyed at the news, that they can't form much beyond all-caps questioning in their Twitter posts, much like in the post below. This particularly user seems to be driving for a response from Britney Spears herself.
I Heart Radio Joined in on the delirium, with another emoji ridden and emotionally explosive tweet, akin to that of Paris Hilton's tribute post to Britney Spears.
PopSugar touched base on Britney Spears' opening up about Perinatal depression. Tweeting their piece on the condition that affects ten to twenty per cent of pregnant mothers in America. The New York Times took a similar angle in their Tweet, referring to their article that details how Britney Spears' well-documented 13-year conservatorship prevented her from having more children.
Last year, that well-documented 13-year conservatorship finally came to an end. Following the positive ruling, Britney Spears addressed fans stating how grateful she was and how she intended to enjoy her newfound freedom. In discussing how she saw her future, the star alluded to pursuing family life and it would appear Spears has now come full circle on this.
Joining Britney Spears on her pregnancy journey is of course the father to be Sam Asghari. Like Spears, Asghari took to Instagram in regards to the announcement citing how fatherhood will be the most important job he ever undertakes.
In a world that is often marred by negative press and the ever increasingly challenging world, Brtiney Spears' story of redemption and freedom offers a welcome ray of sunshine. Her journey is one that for so long had been so painful. Now though, Britney Spears' star is well and truly shining and you'd be hard-pressed to find anyone who wouldn't meet this announcement with anything other than positivity. And then there are some, who when met with news as groundbreaking as this, aren't capable of functioning at all.
Article continues below headlines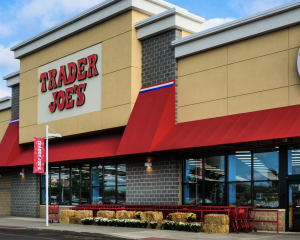 ---