Hollywood can be a cruel place to reside. Once thrust into the spotlight, those who wish to see you fail come out of the woodwork. They will find anything they can use to knock you down a peg or two. That's what happened to actress Alicia Silverstone. As her star was on the rise, the crosshairs were set firmly onto her. Here's where she is in the aftermath.
ALICIA SILVERSTONE'S START
Alicia Silverstone got her start on the TV show The Wonder Years. She played Kevin's (Fred Savage) dream girl in one episode. That appearance pushed Alicia right into her first feature film. She starred in the 1993 film The Crush, playing a 14-year old who develops an unwanted crush on a journalist (Cary Elwes). After he spurns her sexual advances, she decides to destroy his life.
Alicia Silverstone's performance gained her recognition and she was immediately pulled in to appear in several music videos for rocker Steven Tyler and his band Aerosmith. She first appeared in the video for the Aerosmith song Cryin'. The band and its video director loved her so much that they brought her back for two more Aerosmith videos, Amazing and Crazy.
She grabbed a few more roles, most notably the Dean Koontz novel-turned-film Hideaway, all leading up to her breakout role.
CLUELESS
Director Amy Heckerling (Fast Times At Ridgemont High, Look Who's Talking) was looking for a young beauty who could star in her upcoming film, Clueless. While she was casting, she saw Alicia Silverstone in the three Aerosmith videos and decided she was the one.
Heckerling brought Silverstone in to be her Cher Horowitz and the rest was history. Alicia Silverstone played the part to perfection. It was a sleeper hit when it premiered, grabbing big box-office numbers as well as great critical reviews, especially for Silverstone's performance as Cher. At the time, it looked like sky was the limit for Silverstone. Turns out her limit was Batgirl.
"FATGIRL"
With her star on the rise, Alicia Silverstone nailed the part as Barbara Wilson in the next Batman movie, Batman & Robin. This was the point where Silverstone "stopped loving acting", as she told The Guardian. This was where, instead of taking to the name Batgirl, she was forced to hear "Fatgirl."
"They would make fun of my body when I was younger," she told The Guardian. "It was hurtful but I knew they were wrong. I wasn't confused. I knew that it was not right to make fun of someone's body shape, that doesn't seem like the right thing to be doing to a human."
She said that the paparazzi would chase her down for pictures while chanting "Fatgirl" at her. One of her lowest points, she mentioned, was during an interview a journalist asked her for her bra size. "There were working circumstances that were less than favorable in terms of how things went down," she added. "And no, I didn't say 'fuck you' and come out like a warrior but I would just walk away and go, OK I know what that is and I'm done, I'm not going near that again."
Article continues below headlines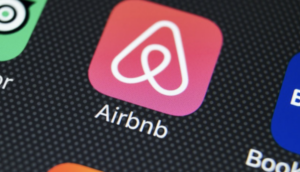 ---
While the experience of Batman & Robin left a bitter taste, Alicia Silverstone did not walk away from Hollywood. Well, not completely.
It took Alicia Silverstone two years to get back to work, but she came back with Blast from the Past starring opposite Brendan Fraser. She continued to work, jumping on the TV series Miss Match then finding herself in features such as Scooby-Doo 2: Monsters Unleashed and Beauty Shop. All the while she was still pulling in movie roles, yet Alicia Silverstone was working on something else near and dear to her.
ALICIA SILVERSTONE: AUTHOR/ACTIVIST
Perhaps the body-shaming Alicia Silverstone received was the impetus for her venture into veganism. In 2009, she published a cookbook, The Kind Diet: A Simple Guide to Feeling Great, Losing Weight and Saving the Planet, that for three years kept her turning down acting gigs so she could write tit.
Silverstone followed it up in 2014 with another, this one titled The Kind Mama. There is also a third book in the making, The Kind Diet Cookbook. But it doesn't stop there for Alicia Silverstone.
Since 1998, Alicia Silverstone has been an animal rights activist. She made major headlines in 2007 when she appeared nude in an advertisement and also a 30-second commercial for PETA.
"I'm an activist so I'm kind of used to suffering in terms of what is going in with the world with the climate and looking at the abuse that's going on," she told The Guardian. "This is very surreal and different but at the same time, I've been dealing with this for 25 years."
ALICIA SILVERSTONE NOW
Now 43-years-old, Alicia has a son named Bear, born in 2011. She divorced Bear's father, rocker Christopher Jarecki, in 2018. While still busy being a Mom, recently she has gotten back to work acting in a big way.
"I stopped loving acting for a very long time." Alicia Silverstone credits a role she had in a David Mamet play that got her juices flowing again. "My body was just like, this is what I'm meant to do, I love it so much, I need to find a way to do both, to be able to be an actress and be an activist at the same time so that's what I did."
Alicia Silverstone's love for the theatre has not waned. She starred in The Performers and Of Good Stock. These brought her back to Hollywood, though she never truly left. Lately, Silverstone can be seen in the features Diary of a Wimpy Kid: The Long Haul, Book Club, the creepy horror flick The Lodge, and even the TV series The Baby-Sitters Club. She is even lending her voice out to the animated He-Man reboot, Masters of the Universe: Revelation.
Yes, Hollywood can be a cruel place to reside so it is nice to see Alicia Silverstone stand up for who she is and what she believes in. Who knows, maybe we'll see Cher Horowitz one more time before Alicia Silverstone calls it a day.
ALICIA SILVERSTONE STAYS BUSY
She may have left her Cher Horowitz character behind ("As if!") but Alicia Silverstone still enjoys fun on the set. Take, for instance, her recent cameo on the Rebel Wilson-led comedy, Senior Year which can now be seen on Netflix. The 45-year-old Ms. Silverstone may not have a huge part in the film, but it was nevertheless an impactful one for Rebel Wilson.
"I was so excited. We had her only for one day on the shoot and I was just so excited. I was like 'When's the day that Alicia Silverstone is coming?' because Clueless was just such an amazing movie, it's such an iconic film," Wilson gushed to Newsweek. Ms. Wilson made sure she took advantage of every moment she could with Alicia Silverstone, peppering her with question after question. "We knew we wanted somebody really iconic for that cameo and to get her, I mean, it was weird. In every single break I was filming with her I was just asking her questions like, 'What was it like in Clueless when you did this or when you did that? And what was your life like at the time?'"
Rebel Wilson was not the only one excited to have Ms. Silverstone part of the cast. You can take a look at Ms. Silverstone's tweet to see just how happy she was to lend a hand.
The Clueless actress didn't just make headlines for her role in Senior Year, but she also made them when she shared the story of the first time her son, Bear, saw her in the iconic movie. At the time, her son was 5 years old (he is 11 now) and she almost regretted it from the start. "He was so young and it's not appropriate, I think, for a 5-year-old to watch that movie," she explained to ET. "… it's all about sex and stuff, so I just realized, 'Oops,'" she continued. "But, at the time… he loved it, but what he really picked up [on is] he tried to kiss me, like, passionate kisses, because that's what he saw in the movie."
With Senior Year now in her rearview, Ms. Silverstone has more in store for her fans. Up next is the crime thriller Reptile, where she will share the screen with Benicio Del Toro. Then, Ms. Silverstone will join the likes of Susan Sarandon, Patrick Wilson, Jaeden Martell, and Anna Faris in the drama Tunnels.